Our Story
The Mahaffey family founded M & M Income Tax Service over 40 years ago in response to the needs of individual taxpayers and small to medium size businesses. The company, utilizing the latest technological advances, began expanding rapidly in the 1990's with the introduction of the IRS's electronic filing program. M & M Income Tax Service remains a family-owned business and currently employs over 300 tax professionals across thirty-five locations throughout the state of South Carolina.
"Our present success is based on a single underlying philosophy; Excellence in all that we do. In this competitive industry, it is not enough to be good at what you do. To succeed and to excel, we must be leaders. We became the largest independent ERO in the southeast by setting a standard of excellence."
Joseph G. Mahaffey, Jr., CPA
President, M & M Income Tax Services, Inc.
Founder NARTRP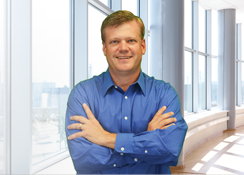 We've converted our internal training and resources into an IRS approved, cloud-based, Continuing Professional Education (CPE) program. This proprietary information is now exclusively available to NARTRP Members.